Matsushita Metal Industry Co., Ltd. has contributed to the industrial world for 68 years since the founder, Akiharu Kitano had established Matsushita Stoke Manufacturing in 1935 at Takatsuki, where is a place of outstanding natural beauty. We've provided excellent products to our customers and strived for the progress of local community and for an innovation with an immortal inquiring mind. We'll continue to do that in the future.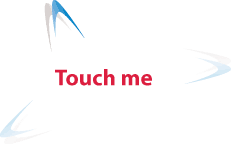 ▼Search
A market always requires high productivity with a low cost manufacturing system. We're establishing the system, which is safer and has higher productivity to meet market's demands accurately by studying and improving technology thoroughly.
▼Trust
We're taking part in an improvement activity for making best use of energy, electricity and gas. Each of us practices positively to reduce an environmental load and thinks an environmental preservation on a global scale. It's not only for an innovation but also to manufacture the products, which sympathize with an environment. Our aim is to continue to illuminate the world with bright "light" in the twenty-first century as a trustworthy lamp company in our local community and to contribute to the customers who can create their value.
▼Technology
Before the war, we produced batteries as a stoke manufacturing. After the war, Japan was in the deepest depression ever. We wished to illuminate our nation brightly with our products, which are fluorescent lamps, mercury lamps, halogen lamps, UV lamps and projector lamps. They are all "light", which is indispensable to our life now. We've carried on since then with a same spirit of social service which we'd had at that time.
▼Name


 Matsushita Metal Industry Co.,Ltd



▼Address


 2-11 Takatsuki-cho, Takatsuki-City,
 Osaka, Japan 569-0803



▼Phone(main)


 072-685-6629



▼FAX


 072-685-6621



▼Establishment


 April 13, 1954



▼Capital


 \20,000,000



▼History


 History of Matsushita Metal Industry

▼Services


・Trade items
 Frame work and parts processing
  for halogen lamps and mercury lamps.
 Assemble of safety valves for storage batteries.
 Base processing for UV lamps.
 Processing and assembling for electric parts.

・Strong fields
 Resistant weld, bend and cut of tungsten
  and molybdenum.
 Adjust an optic axis for lamps.



▼Executives


 Kihachirou Matsushita, CEO
 Yasuji Kitano, managing director
 Setsuko Matsushita, director
 Michiko Okonogi, auditor



▼Employees


 57 employees, as of September, 2003


---

MEG - Matsushita Enterprise Group Since 1935. Copyright 2003 All rights reserved.