Matsushou Industry Co., Ltd was founded for the purpose of management of related companies' real estate and assets. We're running our company most steadily in the group, which consists of four companies. Our business is not only for the management of related companies but also managing, selling and consulting of buying food in as a wholesaler since 2001. We've had achievements a lot to join to related companies' management as an advanced business collective.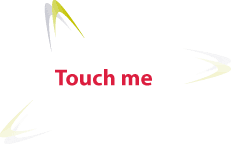 ▼Steady
Our steady property management functions well as a safety valve, which allows our related companies to expand their business and is also a base for them to achieve their business successfully and safely.
▼Intendance
We've managed and accumulated wealth for other related companies for 20 years since foundation. And we support them in the depression at present as the breadwinner of the group with our reliable business policy.
▼Aggressive
A steady management system sometimes makes a company conservative, non-developed and backward. However we always study the technical fields of each related companies positively bringing our original know-how and always strive to meet the demands of various industries' diversification to develop new possibilities of the business with our fundamental policy, "Go ahead".
▼Name


 Matsushou Industries Co.,Ltd



▼Address


 1-23-25 Hiyoshidai, Takatsuki-City,
 Osaka, Japan 569-1022



▼Phone(main)


 072-685-0239



▼FAX


 072-685-6621



▼Establishment


 October 3, 1984



▼Capital


 \40,000,000


▼Services


・Real estate
 Sales and manage of real estate.
 Rent management for apartments
   and condominiums.
 Other related business.

・Food
 Wholesale for the food service industries.
 Sales of business use food.

・Dispatch
 Temporary workers.
 Other related business.



▼Executives


 Yasuji Kitano, CEO
 Kihachirou Matsushita, director
 Fumiyo Kitano, director
 Atsuyoshi Ida, auditor



▼Employees


 6 employees, as of September, 2003


---

MEG - Matsushita Enterprise Group Since 1935. Copyright 2003 All rights reserved.