We've developed an environment, which sympathizes with our products to meet diverse demands of our customers since foundation. It's not only for the sales of office supplies but also to layout office equipment, to design kitchens and interior in cafeterias and to build a business system. Our aim is to become "Creativity Company", which create new value going with the tide of "life revolution" using state-of-the-art technology.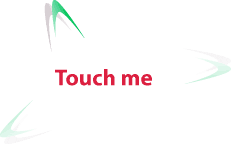 ▼Cooperation
To establish our environment replying to products is not only to provide the right thing in the right place but also to propose a well organized system based on an advanced expertise as a solution partner.
▼Network
Network control is a basis of distribution in the twenty-first century. We've just gone through an information revolution. Now lots of companies demand an ability to control a flow of information in a physical distribution system. A time of accumulate information has shifted to a time of extract information, which is really essential to us. We create the value of information.
▼Distribution
All companies are running their business in a physical distribution system. Our stance on distribution is to understand our customer's needs and to propose the right products in various machines and materials coordinating them best and to deliver them smoothly when customers require the products.
▼Name


 Matsushita Business Co.,Ltd



▼Address


 2-11 Takatsuki-cho, Takatsuki-City,
 Osaka, Japan 569-0803



▼Phone(main)


 072-685-6472

▼FAX
 072-685-6621



▼Establishment


 August 12, 1970



▼Capital


 \10,000,000


▼Services


・Sales
 Office supplies, electric devices
  and kitchen supplies.

・Information System
 Develop a computer system,
  network and software.
 System integrator business.
 Sales of information technology tools.

・Dispatch
 Temporary workers
 Other related businesses.



▼Executives


 Yasuji Kitano, CEO
 Kihachirou Matsushita, director
 Fumiyo Kitano, director
 Michiko Okonogi, auditor



▼Employees


 7 employees, as of September, 2003

---

MEG - Matsushita Enterprise Group Since 1935. Copyright 2003 All rights reserved.